About
Choosing a Therapist
In this day and age, most of us know that seeing a therapist does not mean that something is wrong with you or that you are weak. However, there are many people who still carry stigmatized perceptions (sometimes unconsciously) of what mental health treatment is about. The old "pull yourself up by your bootstraps" or "get over it" messages that remain a part of our culture can feel demeaning and diminishing to people who are facing real changes and difficulties in their lives. Recognizing when you might benefit from therapy and allowing yourself to pursue that path can be key to your ability to successfully handle your challenges.
I believe that it can make all the difference to your mental health when you work with a therapist to process how you are feeling and to develop strategies and skills to handle the difficulties we all encounter in life. Even when you have supportive family members and friends to talk to, a therapeutic alliance with a trained professional means that you do not have to take care of the clinician's feelings or worry about his or her reactions the way you might with someone you are close to. The ability to speak candidly and work through some of the troubling emotions you are confronting can help you cope and thrive whether you are dealing with a troubling situation or a major life trauma.
To open up your mind, heart and soul, it is critical to find a therapist with whom you have a genuine connection, someone who understands and supports you. This is why I offer a free half-hour in-person consultation to see if I am a good fit for you.
My Background and Credentials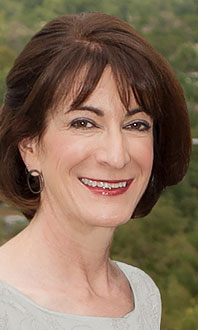 From the beginning of my career, I have had a passion for mental health and wellness, first in the non-profit sector and now in the private practice of counseling. Before becoming a professional counselor practicing in Denver, I served for 20 years as Executive Director of the Colorado Psychiatric Society, the district branch of the American Psychiatric Association. I also worked at the University of Colorado Depression Center as Director of Public Policy and Administration. I was a founding member of the Behavioral Health Partnership, a consortium of nine mental health stakeholder groups and have served on numerous committees and advisory groups both nationally and locally in the area of mental health. I am an active volunteer at CHARG Resource Center, a treatment and drop-in facility for people who live with serious mental illnesses.
This background has given me a solid foundation and deep commitment to mental health treatment and the unwavering belief in its power to change lives.

I have recently published a book, with co-author, Claire Zilber, MD.  Living in Limbo: Creating Structure and Peace When Someone You Love is Ill is now available on Amazon.  
A third-generation Denver native, I graduated from George Washington High School, earned my undergraduate degree from Oberlin College, my law degree from the University of Denver and my master's degree in counseling from Regis University.
Techniques
I integrate several modalities into my sessions, tailoring my approach to the unique needs and preferences of an individual client. I incorporate concepts from cognitive-behavioral therapy, ACT, mindfulness, psychodynamic and existential psychotherapy, client education, gentle insight and coaching, supportive therapy, and EMDR.
Collaboration with Psychiatric Care
While as a counselor, I do not prescribe medications, I work closely with several psychiatrists to coordinate medications and psychotherapy.  If you and I together decide that you might benefit from an evaluation for medication, I can work with you to access a provider to assess you for psychiatric medications.  
EMDR
I am a Level II EMDR clinician and in this work, I have seen some dramatic improvements in clients' symptoms and emotional distress from both "big T" and "little t" traumas. This therapy can help clients internalize positive beliefs utilizing their natural internal healing process.
For more information about how EMDR works and to obtain references for documented research on EMDR effectiveness, please visit the following websites:
emdr.com
emdria.org
It would be my pleasure to talk with you to answer any questions you have about my background and approach to therapy.